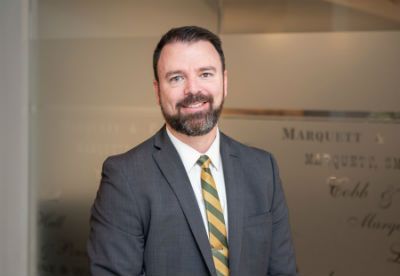 Jody N. Duvall
jduvall@clinewilliams.com
(970) 221-2637
Practice Areas
Practice Emphasis:
Jody collaborates with employers of all sizes from a variety of industries to resolve employment and labor issues. His labor and employment practice involves advising employers on a wide range of issues, including hiring, discipline, termination, discrimination, harassment, retaliation, and wage and hour matters, among others. Jody also advises employers on protecting trade secrets and responding to unfair competition, and has experience dealing with union-represented workforces. 
Jody represents employers in all stages of litigation before federal and state trial and appellate courts, as well as before federal and state administrative agencies, including the National Labor Relations Board, U.S. Equal Employment Opportunity Commission, U.S. Department of Labor, and state-level counterparts in Colorado, Nebraska, and Washington. He has represented employers in matters involving labor negotiations and arbitrations, unfair labor practice proceedings, and wage and hour class and collective actions. Jody has successfully defended employers in agency actions and lawsuits involving allegations of wrongful termination, unlawful discharge, discrimination, and retaliation.
Jody also provides immigration legal services to individuals and employers. His immigration practice includes assisting clients with procurement of immigrant and non-immigrant visas, and representing and advising clients regarding immigration enforcement issues. Jody is a member of the American Immigration Lawyers Association (AILA).

Admitted to Practice:
Colorado
Nebraska
Washington
U.S. District Court for the District of Colorado
U.S. District Court for the Western District of Washington
U.S. District Court for the Eastern District of Washington

Education:
University of Oregon School of Law, J.D., 2011
Colorado State University, B.A., 2002

Other Experience/Achievements:
Listed: Super Lawyers Colorado Rising Star (Employment & Labor)
Featured Speaker: Colorado Fruit & Vegetable Growers Association Annual Conference, 2020
Featured Speaker: Cline Williams Employment Law Forum
Featured Speaker: Rocky Mountain Employer Conference, Denver, 2015
Published: "Federal Developments on Employment Issues Arising from COVID-19," Merit Builder, Assoc. Builders and Contractors (Rocky Mountain Chapter), Spring 2020
Published: "Supreme Court Sides with Employers and Holds Individual Arbitration Agreements Enforceable," Merit Builder, Assoc. Builders and Contractors (Rocky Mountain Chapter), Summer 2018
Published: "OSHA Respirable Crystalline Silica Rule Goes Into Effect in September," Merit Builder, Assoc. Builders and Contractors (Rocky Mountain Chapter), Fall 2017
Published: "Trump Administration Takes Quick Action on Hot Employment Issues," Merit Builder, Assoc. Builders and Contractors (Rocky Mountain Chapter), Summer 2017
Published: "New NLRB Decision Takes Aim at Employment Relationships Within the Construction Industry," Merit Builder, Assoc. Builders and Contractors (Rocky Mountain Chapter), Fall 2015
Published: "MLRC 50-State Survey: Employment Libel and Privacy Law," Survey of Washington Employment Libel Law, 2014 and 2015 editions
Member, American Immigration Lawyers Association
Chapter Attorney, Associated Builders & Contractors, Rocky Mountain Chapter; 2016-2020