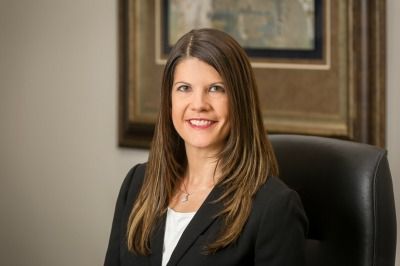 TARA A. STINGLEY
tstingley@clinewilliams.com
(402) 397-1700
Practice Areas
Practice Emphasis:
Tara specializes in employment law, advising businesses in a variety of industries on compliance with federal, state, and local employment laws and regulations. Tara assists clients in developing employment policies and provides guidance on best employment practices, employment/termination decisions, and avoiding employment litigation and claims. She advises clients on Title VII, the Americans with Disabilities Act (ADA), the Family and Medical Leave Act (FMLA), the Fair Labor Standards Act (FLSA), the Age Discrimination in Employment Act (ADEA), and other similar federal, state, and local laws and regulations.  In the area of wage and hour laws. Tara assists clients in performing internal wage/hour audits to identify potential areas of exposure. Tara also prepares and updates employment policies, employee handbooks, employment agreements, independent contractor agreements, restrictive covenant agreements (including non-compete, non-solicitation, non-disclosure/confidentiality, and non-diversion agreements), and separation agreements/releases for individual terminations and reductions-in-force. Additionally, she develops employee training materials and conducts training sessions on equal employment opportunity subjects and recent changes in employment law.
Tara also has a litigation practice and routinely represents public and private employers of all sizes in federal and state court and before federal, state, and local administrative agencies such as the Equal Employment Opportunity Commission (EEOC), the Nebraska Equal Opportunity Commission (NEOC), and the National Labor Relations Board (NLRB), among others. Tara defends employers against claims of discrimination, retaliation, and harassment under Title VII, the ADA, the FMLA, and the ADEA; claims for wage/hour violations under the FLSA and state wage payment laws; and claims alleging wrongful termination and breach of contract.  She also assists employers in enforcing restrictive covenant agreements containing non-compete, non-solicitation, non-disclosure/confidentiality, and non-diversion provisions.
Additionally, Tara represents business owners, property management companies, property owners, developers, and others with regard to fair housing issues, including complaints under the ADA, Section 504 of the Rehabilitation Act, and the Nebraska Fair Housing Act.  Tara also defends organizations against complaints in federal and state court alleging violations of Title III of the ADA with respect to public accommodations.
Admitted to Practice:
Nebraska
United States District Court for the District of Nebraska
United States District Court for the District of Colorado
United States Court of Appeals for the Eighth Circuit
Education:
University of Nebraska, J.D., with high distinction, 2005
University of Nebraska, B.S. Criminal Justice, summa cum laude, 2002
Other Experience/Achievements:
Listed:  Best Lawyers in America (Woodward/White, Inc. (Litigation-Labor and Employment, Employment Law-Management)
Named: Best Lawyers' 2020 Litigation-Labor and Employment Lawyer of the Year for Omaha
Listed: Chambers USA, America's Leading Lawyers for Business (Chambers & Partners Publishing) (Labor and Employment)
Listed: Benchmark Litigation, The Definitive Guide to America's Leading Litigation Firms & Attorneys
Named: Benchmark Litigation, The Definitive Guide to America's Leading Litigation Firms & Attorneys, 2019 Labor & Employment Star
Named: Benchmark Litigation, The Definitive Guide to America's Leading Litigation Firms & Attorneys, 2018 Future Litigation Star
Named: Benchmark Litigation, The Definitive Guide to America's Leading Litigation Firms & Attorneys, 2018 Under 40 Hot List
Named: Benchmark Litigation, The Definitive Guide to America's Leading Litigation Firms & Attorneys, 2016 Under 40 Hot List
Listed: Great Plains Super Lawyers (Employment Litigation Defense; Employment & Labor; Employment Discrimination; Employment Law - Employee; Retaliation, Sexual Harassment, Wage & Hour Laws; Whistleblower; Wrongful Termination)
Trustee, Business Ethics Alliance
Immediate Past Chairperson, Board of Directors, Food Bank for the Heartland
Member, University of Nebraska President's Advisory Council
Member, University of Nebraska Law College Dean's Advisory Board
Member, Robert M. Spire American Inn of Court, 2006-2011
Member, Leadership Omaha, Class 33 (2010-2011)
Graduate, Nebraska State Bar Association Leadership Academy, Class 2010
Law Clerk to the Honorable William Jay Riley, U.S. Circuit Judge, Eighth Circuit Court of Appeals, 2005-2007
Managing Editor, Nebraska Law Review, 2003-2005
Member, National Moot Court Team, 2004
Order of the Coif
Order of the Barristers
Published: "Independent Contractor or Employee: Avoiding Legal Risks and Penalties Associated with the Misclassification of Workers," The Nebraska Lawyer, November/December 2010
Published: "Physicians and Facebook: Implications of Social Media Usage in the Health Care Industry," Nebraska Medicine/The Nebraska Medical Association, September 2012
Published: "Why Can't We Be 'Friends'? Emerging Legal Issues Relating to Attacks on Social Media by the National Labor Relations Board and its General Counsel," The Nebraska Lawyer, November/December 2012
Published: "Avoiding the Boomerang Effect: Minimizing Exposure to Discrimination or Retaliation Claims Following Workplace Investigations and Discipline," The Nebraska Lawyer, March/April 2015